Keeping buildings cool in a net zero future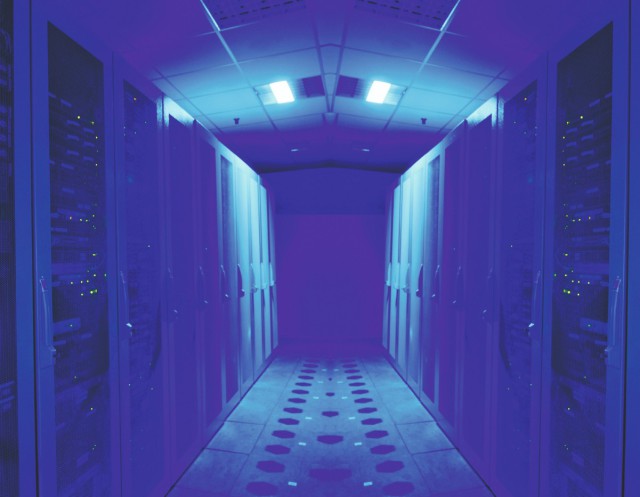 High temperatures are increasingly common in the UK with four of the five hottest summers on record having happened since 2003. Tim Mitchell, Sales Director at Klima-Therm, examines the likelihood of future heatwaves and discusses the implications for the cooling industry.
Many of the numbers surrounding global heating are, ironically, extremely chilling. Here are just a few: The Earth's average temperature has increased by 1.1°C since 1880 and continues to rise by around 0.15°C every decade. As a consequence, the last eight years have been the hottest on record.
The top 10 warmest years for the UK since 1884 have occurred since 2002. In contrast, none of the coldest years have been recorded this century.
Average global land temperatures have risen by more than 1°C since the Industrial Revolution. Southeast England has seen some of the most spectacular climate change, with warm spells increasing from around six days a year during the period between 1961 and 1990 to more than 18 days per annum between 2008 and 2017.
The highest temperature ever recorded in the UK – a sweltering 40.3°C – was set in Coningsby, Lincolnshire in July 2022. But this record is likely to be broken soon as the planet suffers further effects of global warming. The World Meteorological Organisation1 warns that there's a 93% chance that a year between now and 2026 will be the hottest on record.
Meanwhile, from fewer than 100 fires between 2011 and 2017, the UK suffered 79 fires larger than 25 hectares in 2018 and a whopping 137 fires in 2019, according to the European Forest Fire Information System.
And, the UK Health Security Agency2 says around 1,600 people died in the UK because of heatwaves in 2021 and about 2,500 in 2020. But the number of heat-related deaths in the UK is expected to rocket to approach 7,000 a year by 20503 without sufficient adaptation.
These and other jaw-dropping figures build a compelling case for trusting that the global environmental emergency is real and is causing even the staunchest climate sceptics quite literally to feel the heat. Indeed, a recent report from the Intergovernmental Panel on Climate Change4 confirms that "it is unequivocal that human influence has warmed the atmosphere, ocean and land".
Temperature control
We can't control the weather, but there are features that influence it over which we do have control. For example, measures to fight climate change include passive building construction, a technique that improves a structure's energy efficiency through better weatherisation, enhanced windows, improved airflow and so on, all while taking account of the local climate.
Climate Action Pathway: Net-Zero Coolings5 – a recently published report by an influential group that includes the Carbon Trust and the University of Oxford - points out: "Cooling is critical for health, prosperity, and the environment. It keeps our vaccines safe and food fresh, ensures we have comfortable buildings to live and work in, and is central to our industrial and transport infrastructure.
"However, cooling is typically energy intensive and highly polluting due to the emissions from the electricity that powers this equipment (generated mostly from carbon intensive sources) and the refrigerants and insulation foam gas used in it (especially if not properly recovered and recycled)."
One of the report's solutions to the energy intensive and polluting nature of temperature control is passive cooling, which it predicts will feature in every building by 2050: "Passive cooling measures will range from shading, glazing, thermal mass and cool roofs to ventilation, green walls, and roofs, and evaporative and radiative cooling. These measures will be optimised and integrated within the design phase of any building or urban plan in order to avoid or reduce the need for mechanical cooling."
Climate change mitigation can also embrace designs to reduce or remove the need for mechanical HVAC systems altogether by, for instance, laying out the building in an orientation that decreases solar gain or adapting the space to facilitate natural ventilation and/or using the thermal mass of the building to moderate internal temperatures.
Another way to lessen the effects of global warming is by installing air conditioning systems, although a major criticism of this is that it creates a vicious circle – more air conditioning means more carbon emissions which means more climate change.
Relentlessly pumping carbon emissions into the atmosphere is at the root of the climate emergency we are experiencing, and cooling is a major cause of this. That's why the focus has been on creating more sustainable air conditioning systems.
Sustainable cooling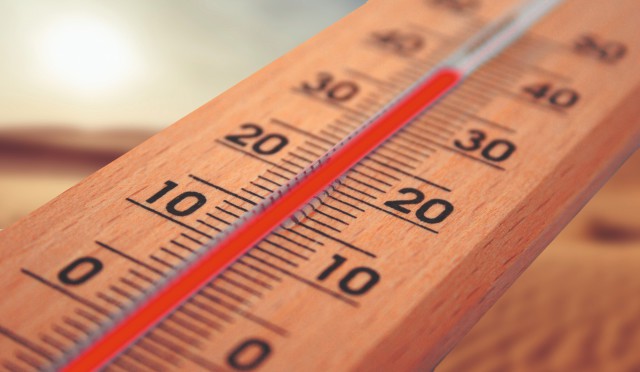 The Environmental Investigation Agency6 – an international non-governmental organisation founded in 1984 in the UK by environmental activists – is working to promote HFC-free technologies by addressing barriers to their uptake and sharing information with governments, manufacturers, end users, and other stakeholders. It is also helping raise awareness of the dual benefits of efficient HFC-free technologies.
One of the best HFC-free refrigerants is carbon dioxide (CO2). CO2, aka R744, is a natural refrigerant with an ozone-depleting potential of 0 and a global warming potential of just 1.
CO2 offers a high refrigeration capacity and lower pressure drops in pipework and heat exchangers. It is generally non-corrosive, non-flammable, and exhibits low toxicity. Furthermore, it is inexpensive to produce and widely available. Finally, and crucially, there is no legislation currently planned to phase it out.
A global transition towards the best cooling technologies for all new air conditioning units could reduce total electricity demand by 25 to 33% in 2030, achieving cost reductions of US$260 billion (£235bn) and emissions reductions of up to 575 MtCO2, according to the Climate Action Pathway: Net-Zero Cooling report5 (see above).
It adds: "Doubling the energy efficiency of air conditioning by 2050 could save up to US$2.9 trillion in a reduced generation, transmission and distribution costs alone and would reduce the need for 1,300 GigaWatts of additional generation capacity to meet peak demand, the equivalent of all the coal-fired power generation capacity in China and India in 2018."
Heat recovery
Another practical idea to help mitigate climate change, while also reducing the carbon emissions that create it, is heat recovery. This can be particularly useful in areas containing facilities that produce a lot of unwanted heat 24 hours a day such as data centres.
Rather than building large data centres in cities, one idea is to construct smaller facilities on the edge of towns. These local structures offer significant energy-saving potential because, rather than rejecting the heat, it can be used for a district heating loop or to serve neighbouring properties.
A recent data centre project in Tower Hamlets, London includes a heat recovery loop to serve a residential development adjacent to the data centre. Four-pipe, polyvalent heat pumps7 allow simultaneous and independent cooling and heating from the same plant, including domestic hot water production. This concurrent production of chilled water and hot water in the heat recovery mode effectively doubles the combined efficiency of the unit.
With data centres so essential to modern life and such voracious users of energy - as much as 40% of the total operational costs for a data centre come from the energy needed to power and cool the colossal amounts of equipment these facilities require - maintaining an equilibrium between the two opposing forces of cooling demand versus environmental concerns, is key.
The polyvalent approach is beneficial to a wide range of buildings, not just data centres. In fact, hundreds of similar heat pump systems have been built in the last 15 years in residential and commercial buildings, offices, industrial complexes, hospitals and hotels. Water temperatures can be boosted locally if required with high-temperature heat pumps, immersion systems or point of use heaters.
Whether heating or cooling, improving the efficiency and reducing the carbon footprint of all of our HVAC processes will contribute positively to the wider issue of increasing temperatures.
Source
https://tinyurl.com/yvb66dn5
https://tinyurl.com/yeyt6y98
https://tinyurl.com/2t9vs3me
https://www.ipcc.ch/report/ar6/wg1/#SPM
https://www.carbontrust.com/resources/the-climate-action-pathway-for-net-zero-cooling
https://eia-international.org/climate/sustainable-cooling-technologies/
https://klima-therm.co.uk/products/heat-pumps/polyvalent-heat-pumps/
Related links:
Related articles: