Decarbonizing hospitals is a challenge, but solutions and support are at hand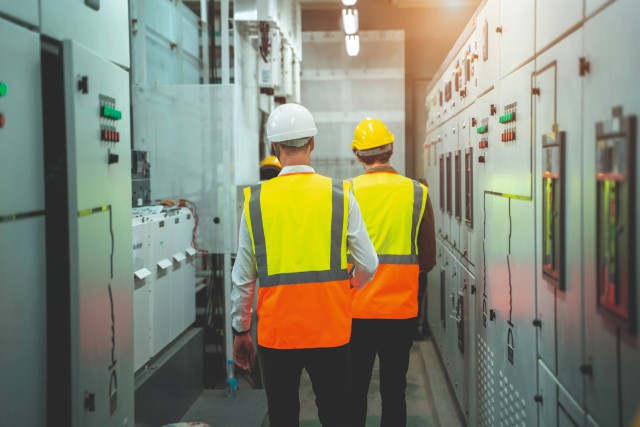 Ross Giles, UK Equipment Leader at Trane, discusses the profound change in the way that hospitals manage their requirements for heating and cooling. 
Driven by the need to respond to climate change, the challenges to our energy supplies, and the mission of the NHS to improve our health and wellbeing, hospitals are rising to those challenges. Innovations that make heating more efficient, more sustainable, and healthier is being adopted in hospitals across the country.
It was announced in 2020, the NHS became the world's first health service to commit to reaching Net Zero in carbon emissions. Back then, setting that target was praised as an important goal. In the last year, as the war in Ukraine gave countries and companies around the world a powerful reason to change the way they use energy. Not just to become more sustainable but to be more resilient.
As the NHS accounts for about 4% of national greenhouse gas emissions, that target will make a meaningful contribution to decarbonizing the whole of the UK.
Last summer the NHS went further, and became the first health service to have its Net Zero goal enshrined in law. By 2040, the NHS is committed to removing net emissions from the sources they control – with an interim goal of achieving 80% reduction in emissions by 2032. 
To achieve these objectives, the NHS has embarked on an ambitious program that covers everything from improving building fabrics to replacing older lighting with LEDs. But the biggest contributor to achieving its Net Zero goals will need to come from decarbonizing heat.
Emissions from hot water and space heating systems reportedly account for 80% of direct greenhouse gas emissions from the NHS. Not surprising, given the amount of heat necessary for everything in hospitals from keeping patients comfortable to sterilization of instruments.
At the time they were installed, gas boilers certainly represented an improvement that was both healthier and more efficient than previous solutions. Hospital incinerators used to provide heat that could in some cases be reclaimed. But gas boilers, in addition to being a major source of greenhouse gas emissions, also create about 20% of Nitrogen Oxides (NOx) emissions in the UK. NOx pollution has been shown to have significant impacts that increase the incidence of respiratory conditions.
The need for greater efficiency, lower emissions, and healthier air quality – while still getting the heat and hot water needed for hospital operations – is leading to the widespread adoption of electrified Thermal Management Systems - innovative heat pump technology that can provide heating and cooling simultaneously, or heating or cooling autonomously.
Unlike a gas boiler, which burns fossil fuel to generate the reaction necessary to heat water to 100 degrees or more to provide heat and hot water, electric Thermal Management Systems offer a much better solution. The heat pump technology extracts latent heat or transfers latent energy from either the ground or the air in a clean, highly efficient process.
Planned new hospitals are being designed with these modern heating systems built in from the start. Many existing facilities are retrofitting heat pumps to replace ageing boilers. Given the variety of hospitals around the country, one size does not fit all, and different solutions can help to fulfil their particular needs.
One NHS hospital replaced an existing 2,500kW LPHW boiler with an 80°C heat pump system. They reduced CO2 emissions by 1,300 tons per year.
Another hospital in a major city replaced a 1,000kW steam boiler with a 120°C heat pump system, reducing CO2 emissions each year by 550 tons.
In the Midlands, a third hospital replaced their existing 2,200 kW LPHW boilers and 3,000 kW chillers with an electric thermal management system based on heat pump technology, which delivers heating and cooling simultaneously, taking away 1,990 tons of CO2 emissions each year.
This last example is particularly interesting. In a simultaneous system, "heat" pump can be a bit misleading. Because chillers are also a major requirement of equipment for hospitals, as well as other cooling needs as the climate warms, these simultaneous systems will be an increasingly important part of the mix.
These electrified Thermal Management System which offers simultaneous heating and cooling, provide an excellent degree of energy efficiency, because of how they convert energy from one process to another. When it is heating, the system also generates cooling without additional energy. And while cooling, it generates and converts heat that can be used for heating applications.
People are very familiar with the benefits of driving an electric car, and less so with the possibilities for the electrification of buildings. It is not dissimilar to how electric vehicles use braking to recover energy that is saved later for acceleration. In a large building, a system could switch between the need for heating to cooling and back again several times a day. Instead of wasting that additional energy in the outside air as heat, a heat pump recovers and recycles the energy. This significantly improves the efficiency of heating and cooling occurring at the same time.
As we have already started to experience, extreme heat events – for the UK, days where the temperature tops 40°C – hospitals will see more and more patients with heat-related health issues. Planning for that inevitability, even as we strive for Net Zero to avoid the effects of warming becoming even more extreme in decades to come, prudent hospital estate management are planning for their future cooling needs. And simultaneous heat pump systems are a promising solution for that challenge.
Though over the medium term, these investments will pay back in increased efficiency as well as lower emissions, choosing to upgrade these systems can be challenging.
Fortunately, the government continues to recognize the need to decarbonize buildings. Recognising that it can help public sector buildings, including hospitals, better deal with the effects of a changing climate while reducing emissions to prevent even more extreme changes down the line, the government is providing support and incentives.
The £635 million Public Sector Decarbonization Scheme is a major enabler for hospitals to make these upgrades. The scheme makes it easier to improve building infrastructure and increase use of renewable energy sources, as well as make the move to solutions such as heat pumps.
By some estimates, previous investments in public sector decarbonisation are expected to save taxpayers some £650 million per year. According to the NHS, more than 30 healthcare facilities have already secured £329 million in funding to decarbonize heat and adopt other energy innovations. They report that they will have removed more than 1 million tons per annum of CO2 emissions – the equivalent of 1.6 million return flights from London to New York.
Trane Technologies, along with our partners, has been proud to support many NHS hospitals on their journey to being part of the world's first health system to achieve
Net Zero. Every journey has its challenges, but the importance of this one could not be greater.
Related links:
Related articles: