Strategic thinking wins the long game in controls
Jon Belfield, President of the Building Controls Industry Association (BCIA) explains how joined-up thinking throughout the supply chain enables the connection of building services to a BMS.
I have seen dramatic changes over the past 30 years and the Internet of Things (IOT) phenomenon continues to grow in our sector.
Sophisticated buildings, with increasingly complex building controls; require skilled integration of the BMS and smart equipment to enable the transition of data between systems.
With integrated building controls and predictive monitoring becoming increasingly available, there are many benefits to the performance of buildings and how they can be managed more effectively.
We must continue to be adaptable in the ways in which we manage and future-proof our commercial buildings. By using a BMS and interfacing more with third-party suppliers, organisations can gather useful data and make informed decisions on how to deliver optimal energy and operational performance within a building.
A strategic approach is integral to comply with stringent government legislation and this applies through all stages of the supply chain. This is particularly pertinent given the recent Minimum Energy Performance Standard (MEPS) which came into force on April 1st this year, as this highlights the necessity for effective controls in commercial buildings.
To comply with government standards, all commercial properties must have an Energy Performance Certificate (EPC) rating of "E" or above, if not, they will not be allowed to let to new occupiers or renew an existing tenancy.
Large financial penalties can be issued for non-compliance, ranging from £4,000 to a hefty £150,000.
The ongoing quest to comply with legislation relies heavily on maximising the full potential from your building. Using a standard, such as BS EN15232 - Energy Performance of Building Automation, Control and Building Management, is particularly useful for meeting government targets. The standard evaluates different building control technologies and their subsequent impact on lowering energy usage and cost benefits.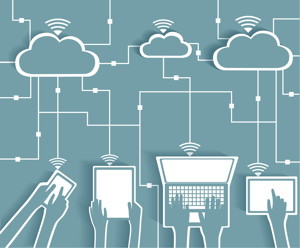 Nonetheless, implementing sophisticated and energy efficient HVAC and lighting solutions will not have the desired effect if theperson left in charge of operating it has had little or no training. The incorrect operation of a BMS for example can generate an alarming rate of extra expenditure and it is imperative that those given the task, have the expertise to extract its full potential, while also bearing in mind relevantlegislation.
Professional development is pivotal for the future of the building controls sector. Advancements in technology may provide more efficient and simpler systems to use, but behind the scenes lie many technical challenges to bind the integrated systems together.
Therefore, we must encourage the supply chain to work together towards the client's end goal. There are endless energy saving opportunities to capitalise on from the very start of the design and build stage and smart decisions taken here will determine the lifecycle costs of a building.
I believe everybody in the supply chain should be confident about the benefits of a BMS and embrace open systems and integration to understand how the BMS needs to be maintained and managed over the long term. Without genuine collaboration, briefs can be misinterpreted and consequently the building will not perform to its potential.
Every building is different and will face unique design challenges. The correct application and integration of the BMS will result in an energy efficient building that can be managed to maximise comfort and wellbeing.
This is why BMS specialists play a pivotal role in meeting legislation and achieving the client's end goal. They are responsible for correctly integrating controls, checking systems are compatible and liaising with the suppliers of each connected subsystem.
Having a strategy in place before building handover is vital in ensuring that integrated systems are supported and that the right people are available for issues that could arise. By thinking strategically, the supply chain can share knowledge to increase understanding of building controls. This leads to better performing buildings which meet legislation and promote occupant wellbeing. This approach wins the long game, making buildings smarter and reducing energy waste.
Related links:
Related articles: