Heating and cooling set to converge in future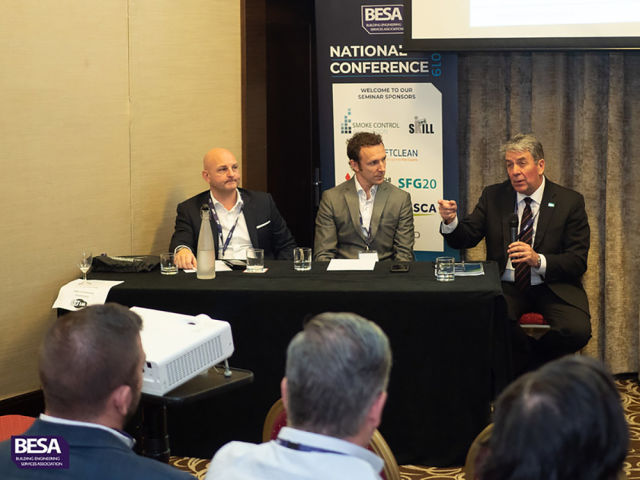 Experts in the heating and cooling sectors have predicted a convergence of heating and cooling technologies with the drive to greater use of clean electricity.
Speaking at the BESA National Conference in November, Phil Ord, head of marketing and sales strategy at Mitsubishi Electric said: "The grid is substantially cleaner than it was 10 years ago. This will be reflected next year in the updated building regulations."
Graeme Fox, head of REFCOM agreed: "Heating and cooling are inextricably linked."
Ord added: "Heating and cooling have to be considered together – they will both use refrigerant."
The F Gas regulations have already had a significant impact on the air conditioning sector. If heating moves toward greater use of heat pumps, then this technology will also be affected.
"Refrigerant is the lifeblood of our industry," said Ord. He went on to explain that in the past, that a small number of refrigerants would work across a broad range of conditioning products. However, with the phase down of refrigerants with high global warming potential (GWP) this is no longer the case.
"The design of the system will now dictate the choice of refrigerant because there is a wider choice available," added Ord.
Richard Merritt of BESA's Refrigeration Air Conditioning and Heat Pump Group raised the question of training: "To install monbloc heat pumps you will need a plumber, but also an a/c contractor to work on the refrigerant side of things. How does a plumber train to install heat pumps? Where do we go for that training?"
As the industry moves to the future, designers and installers will have to be more aware of refrigerants and how they operate in buildings in order to ensure good system performance as well as long-term availability of refrigerant.
Photography: Edwin Ladd
Related links:
Related articles: