REFCOM warns on competence if domestic heating moves to heat pump tech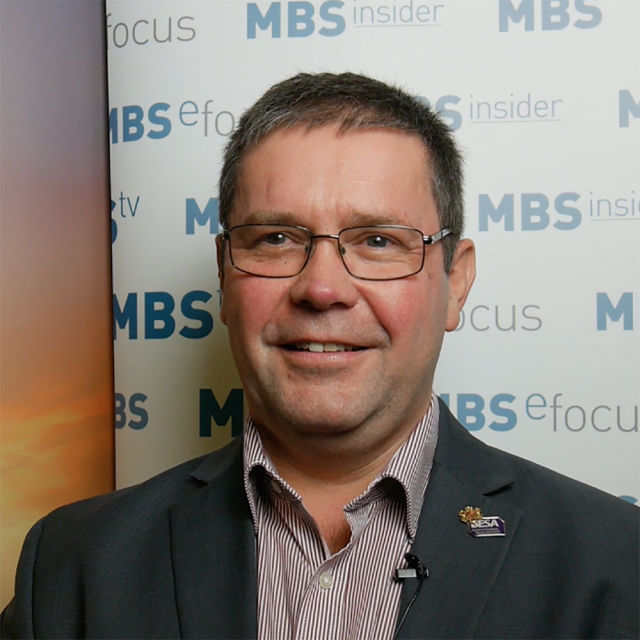 Speaking to MBStv at November's BESA Conference head of REFCOM Graeme Fox warned that training and competence are crucial factors in the successful move away from domestic fossil-fuel heating systems.
"One of the big issues that we have is this situation in the industry where electricians and plumbers take an F Gas course and think they're an air conditioning engineer. It has been a big bugbear in the industry since F Gas regulations came in."
REFCOM is the UK's largest F Gas certification registration scheme. Fox says that the organisations has always been concerned about standards for professionals who handle refrigerants. He said: "I remember conversations back in 2006 and 2007 before it even came into effect, where we were concerned that, as an industry, we would be effectively dumbing down the skillset by having this F Gas qualification as being the be-all and end-all. "
With electricity becoming a cleaner source of energy, many of the political parties in the 2019 election pointed to electric heat pumps as having a large part to play in the decarbonisation of heating in UK domestic market.
Most domestic heat pumps are monobloc systems, so electricians and plumbers can install the equipment without refrigerant knowledge. However, Fox points out that the situation changes when it comes to maintenance and repair: "The problem comes where the system starts to break down either with age for example where you maybe have a compressor failure. I have heard an example of a plumber going out because a system wasn't working. He saw copper piping and assumed that only water was being circulated. They cut the pipe and lost the refrigerant."
In response to these issues, REFCOM introduced an Elite register to indicate those whose training was higher than the basic requirement. Said Fox, "We want to try to push that bar up; to push the skillsets up along with compliance and make sure that companies are working to the right environmental and competency standard."
Ultimately, Fox would like government to support a nationwide campaign to make householders aware of the REFCOM standard and promote it in the same way that they have done with the Gas Safe register. "I do think there is a moral duty on government to fund some kind of campaign to make householders aware that if they have some kind of domestic heat pump that has broken down, they don't call Joe Bloggs the plumber, they should call a REFCOM-registered installer," said Fox.
Related links:
Related articles: